Library's Summer Learning Program invites all to 'Build a Better World'
Tuesday, 16 May 2017 14:05
Games, crafts, presentations, prizes—they're all part of "Build a Better World," this year's Summer Learning program at the Pulaski County Public Library.
Summer Learning begins Monday, May 22 and continues throughout the summer months. During the program, the library hosts fun, educational activities and gives out prizes based on the number of books participants read. Children, teens, and adults are all welcome to participate, and activities will be held for people of all ages.
The main children's program, held twice a week, features crafts and activities based around this summer's Build a Better World theme. Projects include marshmallow architecture, building a birdhouse, and creating a mini-ecosystem.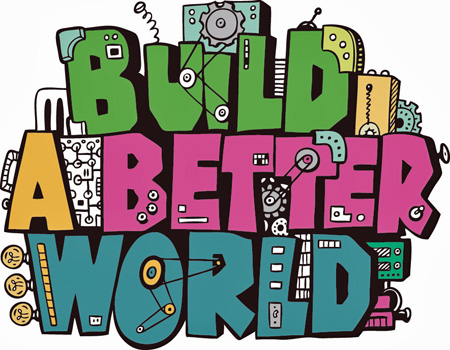 Teens can attend Growing Up 101, where they'll learn about things like opening a bank account, going to job interviews, and finding an apartment. Parents can bring their very young children to Together Time, which will have music, stories, and more for babies and toddlers.
Special activities include bowling at Country Lanes on June 15 and an outdoor screening of The Lego Batman Movie on July 3. The library will also present programs at the West Side Center in Medaryville at 2 p.m. each Wednesday.
In an effort to truly help build a better world, the library will hold donation drives for two local organizations. Individuals can donate materials for the Rural Crisis Center in June and the Pulaski Animal Center in July. A list of needed items will be available at the library.
Reading forms another major part of Summer Learning. Participants get points for reading books and other library materials. Kids receive prizes at certain point levels, while adults get to use their points to enter prize drawings at the end of the summer.
To show how reading can be done anywhere by anyone, participants are encouraged to post a picture to Facebook that shows themselves holding their library card or reading library materials while on vacation. Those who do will be entered into a special prize drawing.
The kids' program culminates with the End of Summer Learning Pizza Party and Awards Ceremony on Thursday, July 20. Adults can continue to add to their reading totals until Aug. 5, with their prize drawings happening shortly after.
To accommodate all the activities going on, the library will extend its hours over the summer. From May 31 to Aug. 5, the library will be open Monday through Friday 9 a.m. to 7 p.m., and Saturdays 9 a.m. to 5 p.m.
Summer Learning is free and open to all library patrons. You can sign up anytime during the program. For more information, call the library at 574-946-3432, or visit the library's website at www.pulaskicounty.lib.in.us.