Iris-Elm observes National Garden Week
Friday, 09 June 2017 15:20
Iris Elm Garden Club of Winamac is celebrating National Garden Week, June 4-11 with a display named "Whatis Garden Club All About" at the Pulaski County Public Library, Winamac.
National Garden Week promotes the objectives of beautification, education of environmental efforts, gardening, and involvement of Garden Clubs in local communities.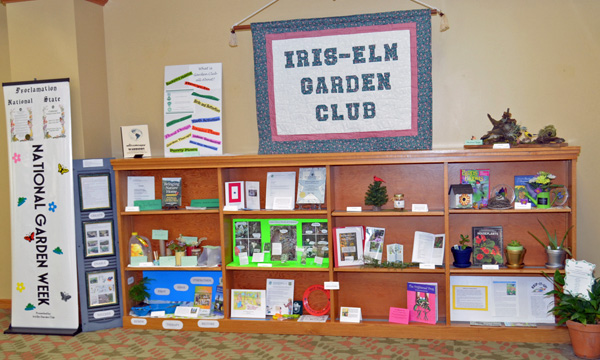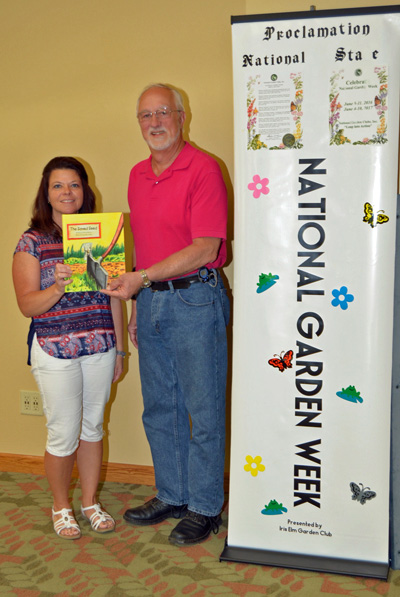 National Garden Week is an opportunity to encourage pride in the community, interest new members, and work with other groups to be part of these efforts.
As part of the promotion of National Garden Week, the Iris Elm has presented the National Garden Club's new book "The Saved Seed" to the library. The Saved Seed is the second early reader book written to educate elementary children about the life cycle of seed plants. The book follows the journey of a smiling pumpkin seed from Halloween pumpkin through the year becoming a seedling, a vine, and then a new pumpkin! Along the way, children learn through beautiful illustrations how to care for their own pumpkin seeds and become successful pumpkin gardeners.
The Iris-Elm Garden Club was organized in 1930. It is a member of The Garden Clubs of Indiana and the National Garden Clubs, Inc.
The Iris-Elm Club meets on the first Thursday of each month (except January).
For information on the club, contact David or Wanda Zahrt at This e-mail address is being protected from spambots. You need JavaScript enabled to view it