Local Red Cross volunteer deploys to Houston area
Saturday, 02 September 2017 14:02
Local Red Cross volunteer, Sherry Fagner has deployed to the Houston area to help with "mass care" efforts in the aftermath of Hurricane Harvey.
Fagner serves as the Lead Disaster Action Team member for both Pulaski and Starke counties. She is active in both counties with responders to keep them aware of the services the Red Cross can provide to clients when a local disaster strikes.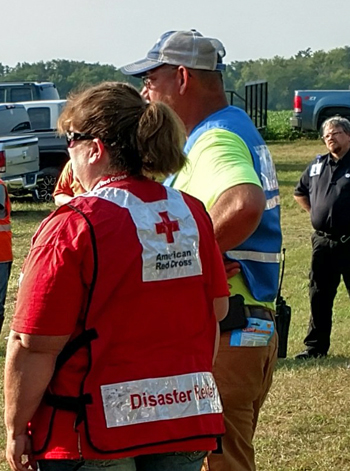 No stranger to deployments, Fagner, was a member of the District 2 Task Force as an Incident Management Team member and responded with the group to both the Henryville Tornado and to Hurricane Sandy. She now devotes her time to helping people through the Red Cross.
If you would like to volunteer locally or to large scale disasters please visit www.RedCross.org and look for the volunteer tab. Volunteers are always needed.
To donate financial assistance go to the Red Cross website, be sure to mark Hurricane Harvey on all donations or checks.