Alliance Junior Board holds first meeting of new school year
Thursday, 21 September 2017 18:25
FRANCESVILLE - The Alliance Bank Junior Board of Directors' first official meeting for the 2017-18 school year was held Sept. 6 with many laughs and conversations exchanged over a Subway lunch.
The Junior Board got down to business right away with the selection of chairpersons for their Community Service and Celebration Assembly committees as well as the initial planning of the community service projects they'd like to implement this fall.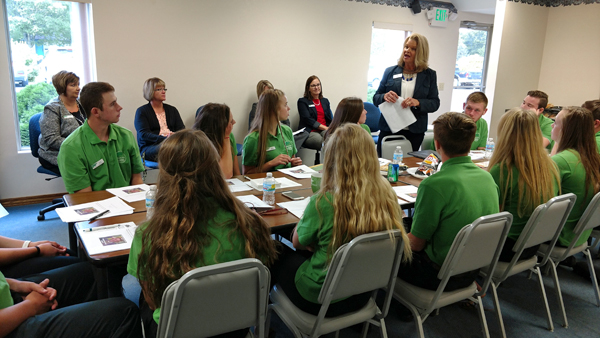 The board hosted guest speaker Janet Faker, constituent services representative for U.S. Rep. Jackie Walorski. Janet is passionate about community and leadership. She shared with the board the importance of business etiquette stating meaningful examples in an engaging interaction with the students. She shared etiquette and personal ethics for job interviews, as well as ethics in everyday life. Her message was well received by board members, and they were thankful for the opportunity to hear her speak.
The board will meet again on Wednesday, Oct. 4, with a visit to Girtz Industries in Monticello.
Alliance Bank is a local Real Community Bank ® serving the communities of Francesville, Monon, Monticello, Otterbein, Oxford, Rensselaer, Winamac and surrounding areas.